Highlights from B2BSMX 2023: How Marketing & Sales Can Leverage Data to Fuel GTM Success
Announcements | August 16, 2023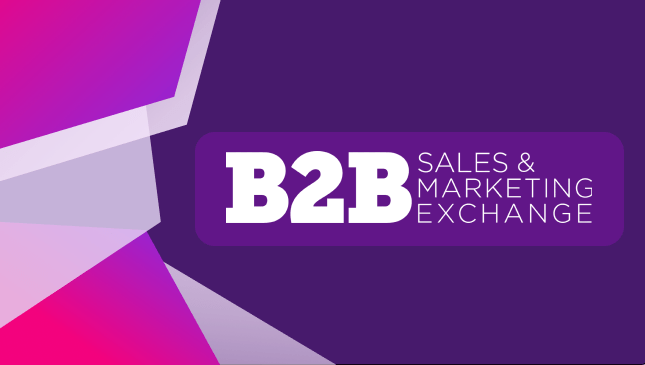 Last week, our team attended B2B Sales and Marketing Exchange in Boston. A highlight of the event was the sold out session we hosted, featuring two clients and leading marketers from ZoomInfo – Deeksha Taneja, Senior Director of Growth & Optimization, who oversees Demand Gen, Paid Search, Marketing Analytics, and Data Strategy; and Ryan Hadfield, Director of Digital Strategy, who joined ZoomInfo eight years ago when the company was 100 employees, and helped them grow and scale to the 3,500 public company they are today. 
CHEQ CMO, Amy Holtzman, led the session, which was on a topic close to our hearts – Leveraging Data To Reduce Waste, Unlock Focus & Ignite Your Go-To-Market. In today's world, data is all around us, and can sometimes lead to information overload without driving to any meaningful outcomes. That's why both CHEQ and ZoomInfo share a vision of leveraging data to drive success and alignment across teams.
ZoomInfo's partnership with CHEQ dates back to early 2022, and started with the initial goal of solving the issue of poor quality traffic arriving on their site from Google and Bing campaigns. Within the first year of using CHEQ, ZoomInfo achieved an estimated 23% reduction in fake traffic, blocked about 232k invalid website visitors, and saved approximately $686k in spend they could re-allocate to real visitors. Based on the initial results, the team has continued to implement CHEQ solutions across mediums to better detect and protect their broader website and digital assets. 
Eliminating waste from marketing funnels 
Deeksha Taneja, Senior Director of Growth & Optimization at ZoomInfo delved into the art and science of lead prioritization, and emphasized that not all leads are equal. According to her, it's intent signals coupled with firmographic and demographic data that should determine lead scoring. ZoomInfo's most qualified leads are captured using minimal data. Real-time enrichment enables the team to employ routing rules based on additional factors like company size, country, and product interest. 
Leveraging the right signals to quickly score and route leads is ZoomInfo's secret to being able to enforce a best-in-class, 90-second response time for top-priority leads. Constant measurement of their lead funnel has proved the effectiveness of the fast follow-up, a day's delay can decrease conversion by 4-5 times, and even delaying follow-up to 30 minutes can cut conversions in half. Another critical component of their success is the continual alignment on SLAs and criteria across sales and marketing. 
Reducing friction between marketing and sales 
In addition to improving sales and marketing alignment through continually evaluating funnel criteria and SLAs, the ZoomInfo team recommends ensuring teams are also aligned on the data that matters most and success outcomes. Communication and criteria gaps between marketing and sales are often what hinders success. 
To further circumvent friction, the team also recommended partnering on joint campaigns where teams work together on the lead generation strategy, audience building, and messaging to increase buy-in. And, they discussed the importance of shared revenue metrics across teams so that sales and marketing are working toward common goals. Overall, the process of moving leads down the funnel thrives on unified efforts.
Fixing 'leaky funnels' and improving outcomes
As data-driven marketers in today's resource-constrained environment, tackling 'leaky funnels' is paramount to improving efficiency. Our panelists bonded over how much each of them despises a 'leaky funnel,' and the issues they can cause internally. The ZoomInfo team has found that 'leaky funnels' tend to stem from incomplete data and disjointed system connections. 
The solution, it seems, lies in a robust data strategy that harnesses both first-party and third-party data, and that pays continual attention to measurement and funnel conversion rates. From enhancing the form fill to integrating GTM platforms across the entire awareness-to-revenue journey, the key is a consistent data source and data accuracy. This includes analyzing account signals, website insights, and tech utilization. By addressing these aspects, you can effectively plug the leaks and pave the way for a streamlined funnel.
Focusing on key performance metrics
The group closed out the session by discussing the top metrics they pay attention to, and why those metrics are indicators of success. Specifically, the team at ZoomInfo shared that while many marketers focus on MQLs, MQLs themselves are not enough, and this metric should really be considered a means to an end rather than the end itself. Instead, achieving optimal efficiency requires a more well-rounded approach tailored to each team's unique funnel. In other words, the MQL is not dead – but it should also not be the primary marketing metric to measure success. 
Deeksha and Ryan specifically advocated for measuring ACV per form fill, ACV per MQL, ACV per demo, and even MQC (marketing qualified contacts) within target account lists. These measurements tie more closely to bottom-line metrics, in addition to the top-of-funnel MQL data. Finally, the team wrapped up by emphasizing that tracking the number of initiated trials and assessing the impact of GTM strategies across various channels and funnel stages contributes to a comprehensive understanding of marketing success.
We hope to see you all in-person or online soon! Sign up for a website scan to see how fake traffic may be affecting your data cleanliness today.