Trusted by the world's leading companies.
Join over 15,000 customers who rely on CHEQ
to secure their marketing funnels, sales pipelines,
data and analytics.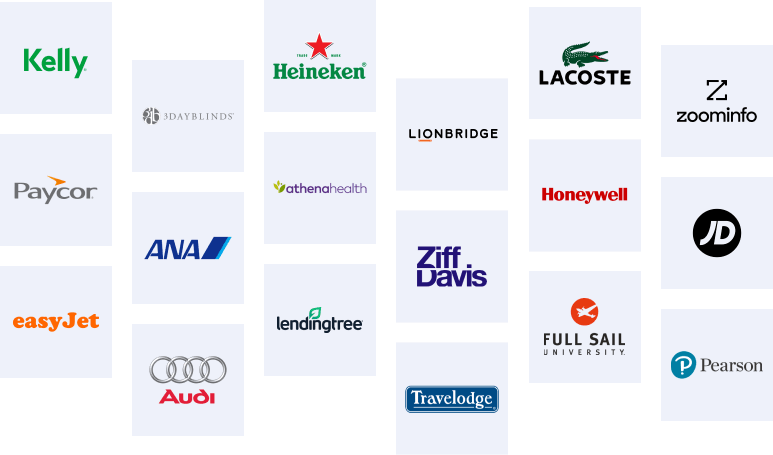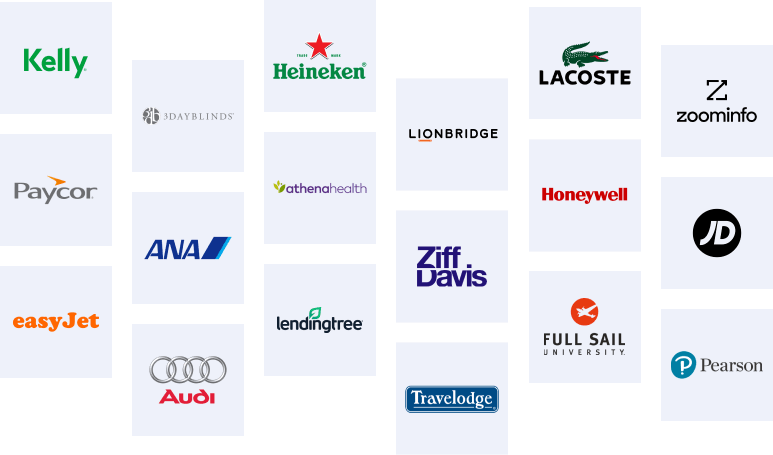 And loved by
our
amazing
customers.
Featured
Customer Stories
"Protecting our customers' personal information is an important part of our job. We are continually using CHEQ to keep the website safe for our customers."
With CHEQ, Heineken was able to easily apply user consent preferences seamlessly throughout the customer journey without needless interruption, resulting in improved opt-in rates, better customer data, and most importantly, happier users.
"We were impressed with CHEQ's fast deployment, flexible UI, and automated tag management capabilities."
ANA deployed CHEQ's Privacy Compliance
Enforcement solution to secure
their customer data, while monitoring
and controlling third-party tags across
their digital properties.
Reallocating ad budget towards CHEQ's solution was a no-brainer for us. We knew it would drive our ad budget efficiency up, and it did – big time.
Within one month of using CHEQ, Powtoon's Self Serve team was able to get more bang for their buck by diverting ad spending from fake traffic to real humans.
"CHEQ works! It's significant to our marketing tech stack, and our Cost Per Acquisition metrics have significantly improved."
Within two months of partnering with CHEQ, the UserWay team reduced their unqualified traffic by 56% and redirected their ad spend towards real businesses seeking solutions for digital accessibility.
"CHEQ is a strategic AI tool for our business. I'm not bringing invalid traffic into my marketing funnels."
With bots and fake traffic consuming budget and costing the team time and energy, Lionbridge turned to CHEQ to reduce their invalid traffic rate by 68%, blocking over 2m invalid entities across their campaigns.
"CHEQ is a layer of protection against other companies who may be using agencies or bots to flood us with fake traffic."
With CHEQ protecting their funnels from over 220 million threats and invalid users, the Creditfix team has recaptured £2.76m in ad spend for reaching people in need of financial assistance.
"For us, the biggest purpose of CHEQ is to protect our business model."
With CHEQ's Go-to-Market Security as part of their tech stack, Linkvertise protects their 500k+ advertisers and publishers from being abused by bots who have no intention of doing business.
"We face competitors and bots that scrape prices, slow page load, and bounce. CHEQ provides peace of mind."
Faced with fraud and bots abusing their site, adding latency, and skewing data, Altex turned to CHEQ to block over 6.8b entities and IPs and redirect over 1.7m impressions to potential customers.
"CHEQ is a shield. It helps us
be more profitable from the start."
OGD™ upgraded their go-to-market security for broader global protection across more platforms, resulting in over 8.5m entities and IPs blocked
and $300,000 in ad spend reallocated to potential customers
"CHEQ helps me sleep at night, knowing that our ad dollars are being maximized."
To build a sustainable business to support their mission, Parks Project looked for more efficiency within their go-to-market activities, eliminating invalid traffic by 75% and realizing an extra 207,000 opportunities to reach customers.
"The goal of working with CHEQ is about optimizing ads and analyzing our Go-to-Market potential."
Bike O & Company worked with CHEQ to increase the visibility of affiliate fraud and successfully reduced the fake click rate in paid searches by as high as 50%.
"Any company with a digital ad budget above a certain level should experience benefits from CHEQ."
A Japanese eComm, BuySell Technologies, worked with CHEQ to reallocate ¥1m marketing budget wasted by bots to real customers. By saving 97% of the team's time dealing with fake traffic, they could direct more effort towards Go-to-Market.
"Spending hours looking at clicks that don't make sense just isn't scalable. We needed CHEQ."
Leading Human Capital Management SaaS platform, Paycor, saw a 400% increase in first-time meetings booked from their customer acquisition campaigns while increasing Sales Qualified Leads by 50% with the help of CHEQ.
"Reallocating spend to reach students, not fake users, is reducing our cost per enrollment, which is our main KPI."
With the help of CHEQ, Regent University saw a 21% decrease in invalid clicks across their paid online student acquisition campaigns, which also contributed to a 31% drop in their cost per student enrollment.
"CHEQ protects our marketing activities, keeping invalid users out and ensuring our decisions are based on clean data."
"CHEQ allows our company to reinvest wasted marketing dollars into relevant and real potential consumers."
"We're eliminating high volumes of fraud across search and social, and bringing in higher quality users."
"CHEQ helps us maximize our impression share by ensuring resources are not wasted on invalid traffic."
"Spending hours looking at site visits that don't make sense isn't scalable. We needed CHEQ for this."
"CHEQ was easy to implement, drove meaningful value and was paying for itself within months."