The Case For Organic Traffic vs Paid Traffic
Marketing | June 11, 2023
Whatever your business, you want to be bringing traffic to your website. More traffic means more eyes on your service and a higher chance of conversions. But not all traffic is created equally.
For business owners with a limited budget, choosing between paid traffic vs. organic traffic is something that can be a challenge.
The truth is that if you're marketing your business, you will probably be using a mixture of paid and organic traffic – rather than focusing on one. But when starting out or optimizing your marketing strategy, it's best to focus on one or the other.
So, which one?
In this article, we'll look at the world of organic traffic vs. paid traffic and how they can be used.
First of all, we'll summarize:
What is organic traffic?
Organic traffic is any traffic that arrives on your site as a result of direct visits (for example, someone entering your URL), organic clicks from your social media profiles, or from organic (unpaid) search results.
53% of online traffic is organic, and there are over 70,000 searches on Google EVERY SECOND.
Of these searches, the majority of clicks go to the first organic search result.
Although organic traffic implies free traffic you have not paid for, a lot of work goes into creating a long-term flow of organic traffic. This is known as Search Engine Optimization, or SEO.
Simply starting your website doesn't mean you're going to rank for your best search term.
In fact, over 90% of all websites average zero visits each month. And a further 5% get less than ten visits each month! (source)
Hitting good levels of organic traffic will require an investment of money, time, or, more likely, both.
What is paid traffic?
Paid traffic is any click to your site that has come from a paid placement. This might include paid search, social media ads, banner ads, affiliate marketing, and any other channel where you have paid for visibility. Most of these forms of traffic might require you to pay by click or impression. With affiliate marketing, you usually pay once there is a conversion.
But for the purposes of this article, we're going to focus on PPC ads such as paid search, display ads, and social media ads.
How to generate organic traffic
Getting people to visit your website from the search results or directly means they need to be able to find you. And generating this organic traffic requires something for the search engines to get their digital teeth into.
The main way to do this is by blogging – and using SEO (search engine optimization).
A company blog, news page, or resources center means that your site is hosting content that can be indexed by search engines, e.g., Google, Bing, etc.
Creating regular useful content for your target audience means that you're more likely to be ranked for your target search terms and that you'll see a flow of organic traffic.
You can also use other forms of organic traffic, such as posting YouTube videos on your subject with a link to your site from the video.
Building your social media following and engagement is another way to generate organic traffic. Although, to be honest, this is a completely different strategy that needs its own blog.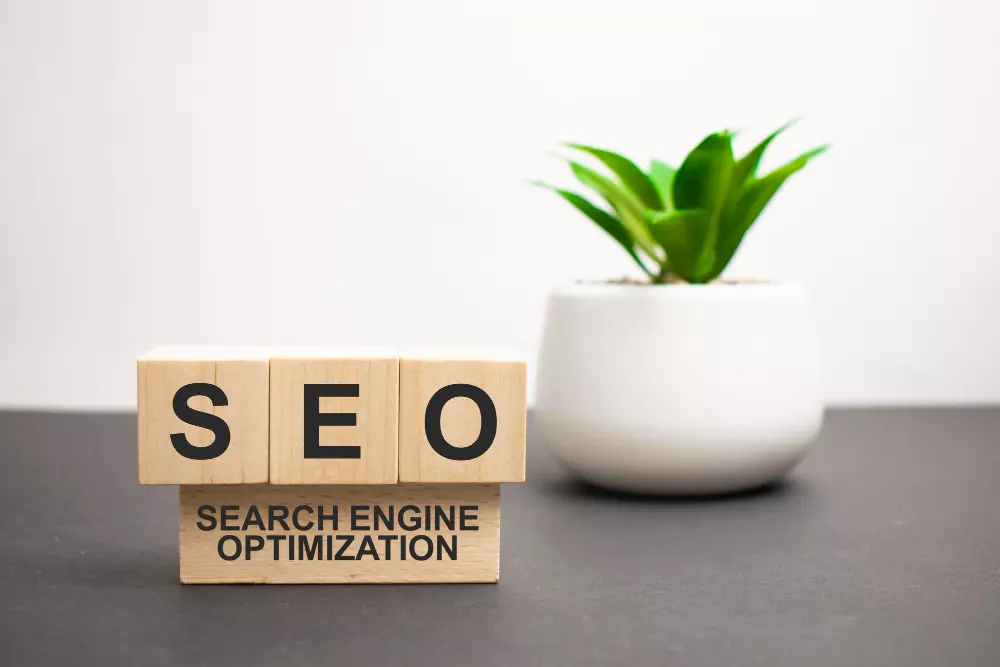 How to generate paid traffic
Bringing in traffic from Google, Facebook, or other paid sources is simply a case of running some paid ads on one of these platforms.
Both offer a huge choice for paid ads. Google allows you to run banner ads, search engine ads, and more.
Facebook, too, offers a diverse choice of ad placements, from in-feed posts on Facebook or Instagram to Stories or ads on their audience network of apps and games.
Beyond these two digital giants, there are lots of other choices for PPC ad networks, especially if you want to run banner ads or other forms of rich media advertising.
But if you're looking for the biggest potential audience size with your paid traffic, it's gotta be either Google Ads or Meta for Business (aka Facebook Ads).
The practice of managing PPC ads is called search engine marketing, or SEM. As opposed to SEO, which is concerned with how to drive organic traffic, SEM looks at how to optimize your campaigns for paid traffic, including keyword research, writing ad copy, and other factors.
Read more about search engine marketing (SEM) here.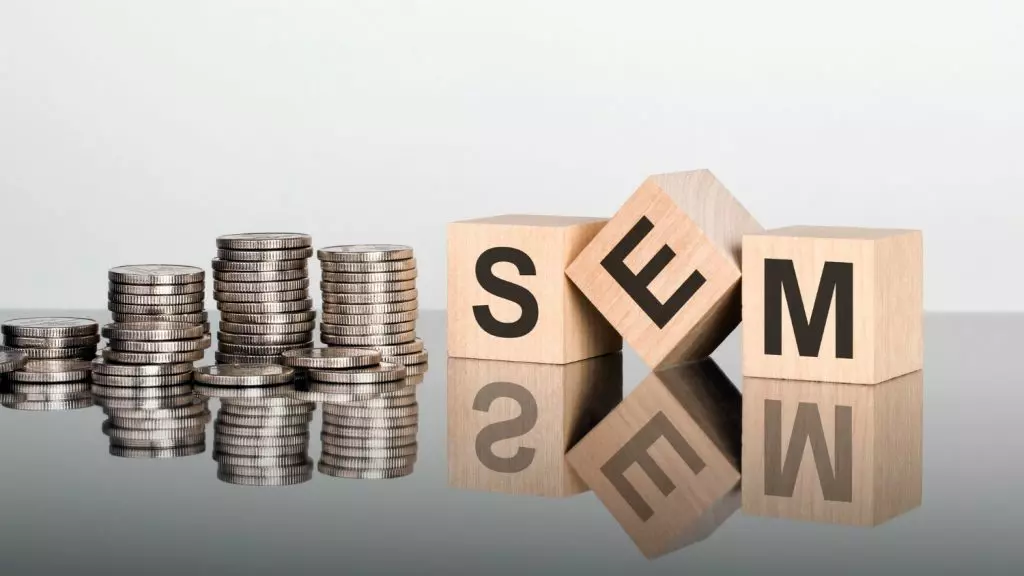 Choosing organic traffic vs. paid traffic
As organic traffic is usually a long-term goal, creating content for organic search requires a strategy and some consistency. Ideally, you will be ranking for some of your main search terms within a few weeks or months, but this isn't always guaranteed.
Search engine optimization is a fine art and one that people spend a lot of money on. But, if you want to rank in the search engine results pages, you need to invest in some sort of content strategy or hire an SEO agency.
Paid traffic can be incredibly useful when you need to bring in revenue right away. But, of course, we don't all have a bottomless marketing fund – so PPC ads need to perform for us to keep using them.
Most marketers will opt for a paid traffic boost while doing some blogging or other content creation in-house. Once they have established themselves, they can then think about paying for an agency to manage their paid traffic, paying for freelancers, or hiring a content manager for their organic traffic.
But this isn't always the case – and some business owners will go big on the organic content at the start and then boost this later on with paid traffic.
Here we'll take a quick look at the pros and cons of organic traffic vs. paid traffic.
Organic traffic: PROS & CONS
Pro: Inexpensive
By far, the main reason for businesses to focus on organic traffic is that it offers a recurring low-cost source of potential customers. If you see thousands of visitors daily, you just need a relatively small percentage of these to convert to make your efforts worthwhile.
Marketers improve SEO conversion rates by investing in keyword research tools and building backlinks to their websites. Of course, you could also hire an agency or an SEO professional to help you optimize your search traffic results.
Pro: Exponential returns
Organic traffic has a compounding effect because the strategies you implement to generate traffic can boost other areas like your search engine rankings, visibility, brand awareness, revenue, and even lead generation. For the initial investment, the potential for a great ROI is high.
Pro: Relevant traffic
If you've done your research, then organic traffic strategies allow you to attract users who are actively searching for the content on your website. This allows you to target people along the decision-making funnel, from awareness to purchase and even after sales.
Con: Time-consuming
Organic traffic takes time to build, and your website is unlikely to appear on page one from the get-go. Businesses tend to struggle to build organic traffic at the start, and with low return on investment, they can quickly abandon their efforts in favor of the faster results from paid traffic.
Con: Challenging
There is more to organic traffic than simply posting a blog occasionally. And there is a lot of work to do if you're looking to rank for the top search terms in your industry. Often, you'll be competing with dozens of websites for keywords and top spots in the SERPs.
To add to this, there is a whole world of jargon and specialist practices, such as keyword research, backlink building, domain authority, on-page, and off-page SEO, and a lot more besides…
Paid Traffic: PROS & CONS
Pro: Quick results
One of the main reasons to choose paid traffic vs. organic traffic is that you can see the results of your ad campaign almost immediately after it launches. You can change elements like the copy and creative and track their effects on your dashboard. In short, you can be looking at some quick results if you've done your research correctly.
Pro: Audience targeting
A major benefit of paid traffic is the ability to customize the traffic you want on your website using ad targeting. By bidding on keywords, you're guaranteeing a degree of visibility that can take months or longer with organic traffic. And you can fine-tune your audience based on general parameters like their geography, online behaviors, and interests.
Pro: Guaranteed visibility
Hitting the top of the page means that people might not even scroll to the organic keywords. Although the organic number one result gets the most clicks, the first paid result can mean you leapfrog whoever is top (your competitors?). For high-competition keywords, you can quickly grab a slice of that traffic with top-of-the-page visibility.
Cons: Can be expensive
Your paid traffic will only flow as long as you invest in ads, and in some cases, the cost per click (CPC) can be costly. Marketers need to keep a close eye on their paid search campaigns, especially at the start, to tweak and optimize for the best results. Bidding on cheaper and less competitive keywords has its advantages, but often at the cost of conversions.
Cons: Invalid traffic, aka click fraud
If you're paying for clicks, it's all great if genuine potential customers are visiting your site. But when 1 in 4 clicks on paid links come from bots, click farms, and competitors, it's not so great. In fact, $40 billion of global marketing revenue was lost to click fraud in 2021.
Cons: Steep learning curve
Although it's relatively easy to set up and run PPC ads, this doesn't mean you'll be bringing in paying customers instantly. Getting the best out of your ads is definitely something that takes time to learn and improve. From optimizing your keyword bids to your ad copy – make sure to research how to run good ad campaigns before you throw money down the drain.
Organic vs. paid traffic: Which is better for conversions?
According to organic search vs. paid search statistics, organic searches are 8.5 times more likely to get clicked than paid searches. In short, being on page one of the SERPs is an important goal for any business looking to win more traffic.
However, when it comes to actual conversions into sales, paid traffic seems to have the upper hand. According to Moz, paid traffic converts about 3% more than organic traffic.
But when looking at cost, organic traffic provides a cheaper cost per lead overall. In fact, some studies have shown that paid traffic leads are twice as expensive as organic traffic leads.
So, even though you'll get a higher PPC conversion rate, you'll pay more for those leads in the long run.
Improving paid traffic conversions
Anyone running PPC ads will want to be assured that they're getting the best traffic with the highest chances of conversions. After all, those clicks and impressions cost money.
Increasingly, marketers need protection to stop invalid traffic, also known as click fraud.
Clicks from bots, competitors, and other non-genuine traffic have been shown to affect at least 1 in 5 clicks on Google Ads campaigns. In fact, click fraud and ad fraud are a $40 billion problem for the digital marketing industry.
By using click fraud protection such as CHEQ Essentials, marketers improve their cost per acquisition, lower their CPC, and save themselves thousands each month in fraudulent clicks.
Read more about click fraud in our complete guide.
CHEQ Essentials works on Google Ads, Bing Ads, and Facebook Ads, including Instagram.
If you're running any form of a paid traffic ad campaign, run an audit with our free trial to see who or what is really clicking your ads.