The ultimate list of click fraud statistics 2023
Marketing | March 12, 2023
With the growth in digital marketing, we have also seen a corresponding rise in click fraud and ad fraud. But how much click fraud is there? And how much is it costing you?
In 2021, we found that the levels of click fraud and ad fraud remained consistent at 14.08%.
But corresponding to this with a rise in ad spending (on Google Ads), from $149 billion in 2020 to $209 billion in 2021, the financial impact of click fraud also grew.
In 2022, data from CHEQ found that the total cost of ad fraud reached around $61 billion.
Be it vindictive business competitors or criminal enterprises designed to suck your advertising budget, click fraud is an issue for everyone running PPC campaigns. Check out our in-depth statistics around click fraud and ad fraud.
Search Platform Statistics
Over 7 million businesses used Google Ads in 2021
80% of businesses worldwide rely on Google Ads PPC
Google is by far the biggest search platform, with over 90% market share
Google's revenue from Google Ads was $209.49 billion in 2021 (Statista)
The average cost per click on Google Ads search results is $0.89 (WordStream)
The average cost per click on Bing Ads search results is $0.64 (WordStream)
Google's average click-through rate on paid search results is 4.12% (WordStream)
Bing's average click-through rate on paid search results is 3.09% (WordStream)
Mobile search results account for 65% of clicks on paid search results (Statista)
Google's Shopping Ads drive 76% of retail search ad spend (SmartInsignts)
85.3% of all clicks on Google Ads come from the Shopping links (Smart Insights)
Spending on Google Shopping Ads grew by 41% between 2018 to 2019 (SearchEngineLand)
94% of consumers research products online before buying (Feefo)
Shoppers are 80% more likely to visit a physical location if they know a product they want/need is in stock first
When looking to buy an item, 64.6% of visitors will click a paid link (WordStream)
Visitors looking to buy will typically make a purchase within 5 days of their first search (Webmarketer)
Visitors from PPC ads are 50% more likely to buy than organic visitors
41% of all clicks on search queries go to the top 3 paid results (WordStream)
The Google Display Network (GDN) serves 2 trillion ad impressions each month (WordStream)
As of 2020, Google Display Network has over 2 million websites, including the most-read sites such as Gmail, YouTube, CNN, Forbes, and MailOnline (WordStream)
GDN reaches 2.5 billion internet users every day, including 94% of US internet users and 90% worldwide (WordStream)
65% of SMEs have a Google Ads campaign (WebFX)
Google Search Ads' average conversion rate is 3.17% (SearchEngineWatch)
Google Display Network's average conversion rate is 0.46% (SearchEngineWatch)
The average SME spends around $10,000 per month on paid search and display ads (WebFX)
Invalid traffic & click fraud
Approximately 38% of web traffic is automated/bots (Imperva)
Of these bots, 24% are considered 'bad bots' or bots used for fraud and theft (Imperva)
On paid search campaigns, an average of 14% of all clicks are from non-genuine sources (click fraud) (source)
At least 15% of paid web traffic is un-attributable, most likely lost to fraud (Cheq)
On-demand service industries such as plumbing and pest control can see up to 60% click fraud on their paid ads (source)
Ad fraud is estimated to have cost marketers $61 billion in 2022(Cheq)
The cost of ad fraud is forecast to grow from $19 billion in 2018 to $100 billion by 2025 (Statista)
90% of all PPC ad campaigns on Google and Bing are affected by click fraud (CHEQ)
Rates of click fraud jumped 21% during the initial stages of the Coronavirus pandemic (source)
Industries with the highest rates of click fraud include photography (65%), pest control(62%), locksmiths(53%), plumbing(46%), and waste removal (45%) (source)
Financial and legal services were hit by around 25% invalid traffic/fake clicks during 2020 (source)
Companies spending $10,000 per month on Google Ads are estimated to be losing approximately $12,000-$15,000 each year to click fraud (source)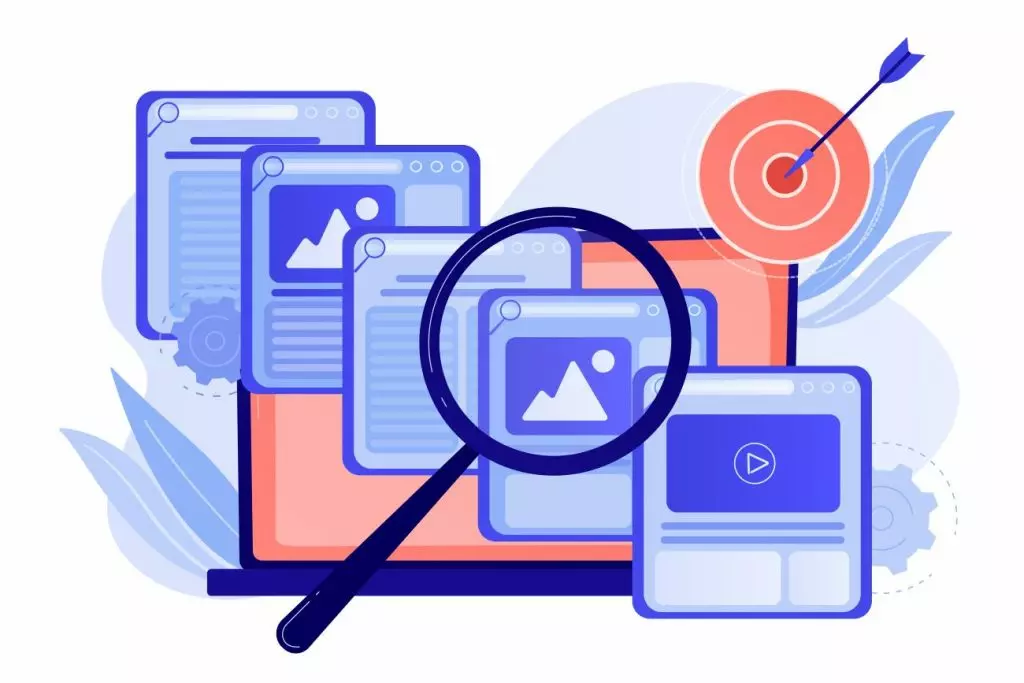 The Business of Click Fraud
The paid-to-click (PTC) industry paid out around $13.2 million to remote workers to click ads for profit in 2020 (Campaign/CHEQ research)
Clicks can be bought easily online, with 1000s of clicks for as little as $5
Click farms advertise openly on a number of platforms, including YouTube, and can generate thousands of clicks for around $100 per month
Often, click farms use a network of devices and real people to create genuine-looking clicks on anything from social media to paid links (Diggit)
Enterprising criminal networks have been caught running ad fraud botnets. Some of the most profitable include 3ve, Methbot, Hyphbot, and Hydra. Most of these made their operators millions of dollars each year. (Campaign)
As well as inflating payouts to publishers, click fraud can be used to falsely attribute app installs or downloads to fraudulent developers – known as attribution fraud
Click bots are simple scripts that can be deployed to do anything from following social media accounts or posting comments to clicking or generating views on display ads (NYTimes)
Click farms and botnets are not illegal, although some aspects of their operations can be prosecuted under numerous laws, such as wire fraud and data theft.
Behind the statistics
From these click fraud statistics, you can see that Google Ads is one of the most important tools for business marketers, but one that is wide open to the problem of fraud.
Read more about click fraud in our quick guide
Google is constantly introducing new changes, including changing cross-app tracking in 2022 and releasing a much-anticipated privacy update (pending). With the recent news that the European Union has ruled consent permissions illegal, there are also likely to be changes to the way data is handled in the EU. And this is likely to have a knock-on effect.
Although Google has mentioned that ad fraud and invalid traffic are in their sights, especially in their live marketing release in 2021, there has been little new news since then.
Invalid traffic and click fraud are very likely to continue to be a problem for the foreseeable future. The best way to make sure your PPC ad spend is optimised is to use click fraud prevention.
CHEQ Essentials remains the industry-leading choice for blocking bots, click farms, competitors, and fraudulent clicks on your Google and Bing Ads. As we are now part of CHEQ, you can expect some exciting developments in the coming year.